The solution for
your business communication
IP Business Telephony
You are


a corporate end user looking for a communication platform
To obtain all the specialized features needed to grow your business

To track and measure the activities of your office and telecommuting teams

To control a customer service center and link calls to your internal CRM and ERP systems

To have real time statistical reports and dashboards
Complete business telephony for the office and telecommuting

Unified connections between MS TEAMS and non-MS Teams IP Phones and standard paging peripherals

Customized ACD queueing, highly configurable automated attendants with schedules and Voicemail to email

Local and long-distance coverage in North America with SIP Trunks and local numbers
Hundreds of features
Corporate Directory
Call forwarding
Consultation of calls on hold
Enhanced Voicemail messaging
Distinctive Ring Tones
Extension groups, Ring Groups, Virtual Extensions, Paging Extensions
Call Monitoring
Static Call Queue Supervisiors
Multiple call-back list
Camp-on
Superflexible Dial Plans
Blind transfer to voicemail
Hotdesking
Softphone configuration with QR code
Multi-level Follow-Me
Personal IVR
Unified voice messaging
Off-site notification
Multi-language voice guides
CallerID hide/display
Wakeup Calls
Instant messaging
User Portal
QR code configuration for Softphone
And many more !!!
The ScopServ Advantages
ScopServ adapts to the reality of today's businesses, especially for mobile workers and makes every effort to offer competitive products and services that are among the best in the industry.
The SCOPTEL IPBX integrated system provides one of the most complete business telephony environments available on the market. The hosting is secure in a high-availability data center and with a fully Canadian presence.
Customer service is provided by a team of experts in telecommunications and information technology.
Complete

Stable

Customizable

Flexible

Scalable
They have confidence in us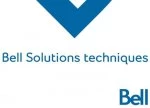 Bell Technical Solutions (BST) is a wholly owned subsidiary of Bell Canada that has a 1200 user SCOPTEL IPBX license.
BST operates a call center for its residential and business customers who dial 611 for a technical support request or a service call.
Daniel Riley
Senior Business Consultant

The Commission des services électriques de Montréal (CSEM) aims to provide a reliable, secure and sustainable underground infrastructure network.
The MESC uses SCOPTEL IPBX for its business telephony in the workshop and for the customer contact center. The telephone system and the thermographic manhole management system are interconnected to generate automated calls to employees.
Jean Mercier
Network Management Director

Hypertec is a global leader in information technology products and services.
Licensed by SCOPTEL IPBX for 5,000 users, Hypertec manages disaster recovery and business continuity services for large corporations and governments.
The Hypertec Direct division also operates a customer contact center for the sale of equipment and solutions throughout North America.
Cristian Stanciu
Senior Information Technology Consultant

Standard Products is one of the largest lighting companies in Canada. SCOPTEL IPBX's Montreal head office facilities provide telephony services to 500 multi-site users with offices in Vancouver, Winnipeg, Toronto, Quebec City, St. John's (NB), Dartmouth (NE) and Chicago (USA).
Stanpro operates a customer contact center for customer service and uses softphones for receptionists. Also, hundreds of SCOPCOMMs were installed to allow employees to telecommute and be connected to their phones via PC.
Yan Carrière
Network Administrator
About
ScopServ
ScopServ was founded by a team of Developers and Telephony Experts to release our flagship product the ScopTel IPPBX.
The ScopTel IPPBX is ScopServ's IP Telephony software package that combines best of breed communication tools with comprehensive Enterprise Telephony features.
In a constantly evolving communications landscape where businesses need every possible modern advantage, ScopTel adapts to:
Meet the current requirements and future needs of customers.
Adapt to multiple work environments and conditions.
Simplify operations and administrative tasks.
ScopServ's vision is to provide businesses best of breed high quality products and applications that quickly evolve to meet the needs of a constantly changing marketplace.
Launched in 2018, SCOPCLOUD, ScopServ's fully managed cloud service, has all the power of SCOPTEL IPBX and also provides a robust, reliable and secure interconnection to the North American telephone network.
Hundreds of testimonies of confidence and satisfaction are the pride and reputation of ScopServ International Inc. every day.
250 000+ endpoints
ScopServ is present in more than 50 countries
in the 2 to 50 User Range
+ than 500 SMEs in Quebec alone
More than 500&nbspcompanies
in the 50 User Range and +